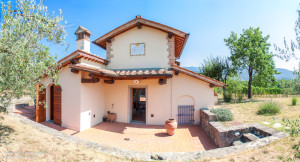 During the development of our Farm, our experience allowed us to understand the great architectonic value of the remains of ancient rural buildings; so, along the time, we restored them as they were in the past, with respect of materials and styles. We wish to offer them to our guests for an exclusive and typical stay. Also the furniture had been chosen in the same style, to be soaked in the ancient atmosphere.
Such as for wine cellar, our purpose was to get the most quality possible on condition of small dimension; in fact we think that the availability of two houses and not rooms, for a total capacity of 6 people,  can makes exclusive the welcome and the use of the facilities, as the swimming pool and the tennis court.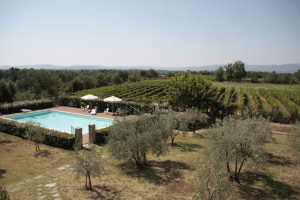 In the farm, on request, you can have wines-tasting with typical small toast and various kind of cold meats and salami (€ 15,00 a head), the tasting of characteristic local food, the possibility to book tickets for visiting Museums in Florence and for the shows of Opera Theatre of Maggio Musicale Fiorentino  (communication of service in time is recommended).
We offer stay reservation service in Florence for a tour of the town. We can also plan a stay in Viareggio, on the Tyrrhenian coast, with reservation for Puccini's Musical Festival and for carnival time, with the possibility to eat fresh fish or typical plates in fine  restaurants.
In the Farm touristic information service is at your disposal.
Our welcome to all the people who likes refined stay, in an atmosphere of past time and interested to traditions, art and culture, values we consider inalienable.
---